(

Christian Education Classes)
May and June
Sunday 9:00am Classes
The Basics II
In this class you will continue to learn (or be reminded of) some essentials of the Christian faith and will discuss how to apply them to your life. - with Marisa Opal - Room 100                                                                                                
Prayer:  What's the Big Deal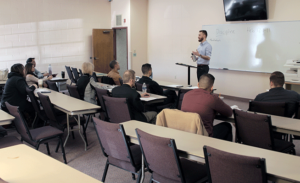 God is our Father and He longs to hear from us. We were created for relationship with Him and He wants to communicate with us. That's what prayer is all about. In this practical class, you will discover what prayer is, how it works, and how to do it, or, how to improve your life of prayer. - with Rev. Gregg Kretschmer - Room 101
Book: Prayer: What's the Big Deal? by Gregg Kretschmer (available in the bookstore)
Young Marrieds
Every marriage is unique, expressed by the colorful personalities of each spouse and textured by the circumstances at play in their lives. Blending these to make marriage work is a divinely inspired art form. The Art of Marriage weaves together expert teaching, engaging stories, humorous vignettes and much more to portray the hope andbeauty of God's design for marriage. Recommended book: The Art of Marriage from Family Life. - with Matthew and Rebekah Lane - in the Cafe
Ministry Gifts - Sandra Mozdzanowski in Rm. 103
Required Book: Network Participant's Guide (available in the bookstore)
Sunday 11:00am Classes
The Basics I
In this class you will learn (or be reminded of) some essentials of the Christian faith and will discuss how to apply them to your life. If you are new to the faith or have never participated in a class, this is the place to start!. - Room 202
GOD is...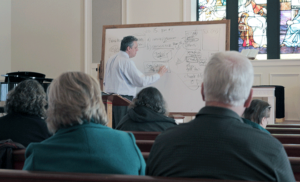 In the continuation of this study, join Pastor Tim as he continues an in-depth look at the biblical revelation of the eternal creator and Lord over all. - with Pastor Tim Reed in the Chapel
Ministry Gifts - with Joel Lange in Room 103
Required Book: Network Participant's Guide (available in the bookstore)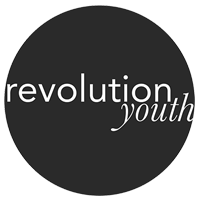 REVOLUTION YOUTH SUNDAY SCHOOL
Junior & Senior High School
Grades 7-12
Fireplace Room
Pastor Amanda Sunny
LIGHTHOUSE CHILDREN'S MINISTRIES
Nursery provided in all Sunday Services
CHILDREN'S SUNDAY SCHOOL
Age 3 – Room 301, Diane Parelli
Age 4 & Pre K 5 – Room 303, Bob & Linda Kyle
Kindergarten – Room 304, Edna Jenkins & Jenn Schmidt
1st Grade – Room 209, Pat Guay
2nd Grade – Room 207, John Flower & Glenda Mercado
3rd Grade – Room 205, Sandi Conti & Katya Jemiolo
4th Grade – Room 104, Katie & Dima Vasilchenko
5th & 6th Grade Boys – Room 306, Lynda Anderson
5th & 6th Grade Girls – Room 308, Lori Bonk
ADDITIONAL CLASSES OR STUDIES
Tuesdays
HOUSE OF PRAYER - 9am
Men's intercessory prayer: "For my house will be called a house of prayer for all nations." Isaiah 56:7 - Room 100
LADIES' PRAYER – Fireplace room at 10am
Ladies, invite a friend and join us for weekly Bible Study and fellowship in the Fireplace Room.  We meet each Tuesday at 10 a.m. and 7 p.m.
He Speaks To Me - A common question of many Christians is, "How can I know when God is speaking to me?" Priscilla uses the account of God speaking to Samuel in 1 Samuel 3 to show how God speaks to Christians and how we can discern His voice and position ourselves to respond.This study will conclude on May 15th and we will begin a new study on the book of Colossians on May 22nd through June 12th. We will then break for the summer and resume on the Tuesday after Labor Day, September 4th. - Kathy Tisdell - Fireplace Room
In-Touch Women's Study Students will be responsible for ordering their own study materials. You can do this through Bethany's bookstore.
LADIES' PRAYER – Fireplace room at 7pm
He Speaks To Me - (See above description)
This study will conclude on May 15th and we will begin a new study, No Other Gods (video only) by Kelly Minter on May 22nd through June 12th. We will then break for the summer and resume on the Tuesday after Labor Day, September 4th. - Gayle Gordon - Fireplace Room
2018 Women's Ministry Theme: ON A VOYAGE
"I trust in you, O Lord...My times are in your hands". Psalm 31:14-15
Wednesdays
HONORBOUND MEN'S BIBLE STUDY – 10am
Come join us for a cup of coffee and a trip through the Old Testament in a relaxed atmosphere.  – with Joel Lange in Room 101
DIVORCECARE – 7PM
This is a special weekly seminar and support group for people who are separated or divorced. This seminar will meet 7:00-8:30pm each week from September 6 to December 6. There will be a one-time registration fee of $15.00 for materials. Scholarships are available. Information is available at the Hospitality Counter. Call 789-2930 to register. – with Frank Sunny and Carol Ursprung – Room 104 
DIVORCECARE FOR KIDS – 7PM
Help for Children (ages 5 through 11) of divorce and separation. This seminar will meet 7:00-8:30 p.m. each week beginning September 6 to December 6. There will be a one-time registration fee of $15.00 for materials. Scholarships are available. Information is available at the Hospitality Counter. Call 789-2930 to register. – Pastor Peter Patterson & Donna Patterson – Room 105
GRIEFSHARE – 7PM
If you have lost someone close to you or know someone who has, please join us for our weekly support group. This group will meet from September 6 to December 6. There will be a one-time registration fee of $15.00 for materials. Scholarships are available. Information is available at the Hospitality Counter. Call 789-2930 to register. – Iris Ramos – Room 103
Thursdays
CELEBRATE RECOVERY – 6PM
The purpose of CELEBRATE RECOVERY is to celebrate God's healing power in our lives through eight recovery principles found in the Beatitudes. By working and applying these principles, we begin to grow spiritually and become willing to accept God's grace in solving our problems. Change takes place as we share our experiences, hopes and strengths with each other. We gain freedom from our addictive, compulsive and dysfunctional behaviors. This freedom creates peace, joy, serenity, and most importantly, a stronger personal relationship with God and others. This is a Christian twelve-step program for people who have hurts, habits and/or hang ups. For more information, please see our display in the foyer.  – Lighthouse Auditorium