(

Christian Education Classes)
November - December
Sunday 9:00am Classes
The Basics II
In this class you will continue to learn (or be reminded of) some essentials of the Christian faith and will discuss how to apply them to your life. - with Joel Lange - Room 202
How To Study The Bible
Many people struggle to understand the Bible and apply it to their lives. It may seem to you like there is a mysterious code or that only pastors or priests can understand it, but that's not the case. In How to Study the Bible, you will learn principles of biblical interpretation that you can use in your own Bible study with a particular emphasis on application. Recommended book - Journey into God's Word by Duvall & Hayes.  This class is in November only.  - with Pastor Stephen Thee - Room 103                                                                                                
This I Believe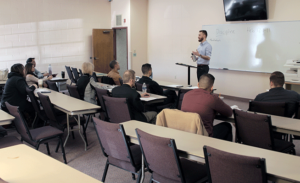 In This I Believe you will learn the most foundational beliefs of Christianity and the distinctive beliefs of this church, including the doctrines of salvation, the Holy Spirit, and the return of Jesus. It will help you grow in your knowledge of God, challenge you to study His Word, and help you see how these doctrines can be applied in your life. Bible Doctrines book is available through the Book Store. This class is in December only. - with Pastor Chuck Schivley - Room 103
Faith For The Impossible
You have read about healing and miracles in the Bible, but have you ever wondered what they mean and why they happened? Have you ever wondered if they are still for today? In this class, you will examine healings and miracles from the Old and New Testaments with the aim of building your faith in God's power to work healings and miracles today. The class will not only include teaching, but prayer for the miracles you are seeking from God.  - with Pastor Rocky & Joanne Burnette - Room 100
Love & Respect: Married Couples Class
Sometimes, the communication between husband and wife can be frustrated by the different ways that men and women perceive love. This study from Dr. Emerson Eggerichs is based on Ephesians 5:33 and can help revitalize the love in your marriage by learning what it means for husbands to unconditionally love and wives to unconditionally respect.  Book: Love & Respect by Emerson Eggerichs, and Love & Respect Study Guide available in the Book Store. - with Matt & Rebekah Lane - in the Cafe.
Sunday 11:00am Classes
Advent of the King
During this time of year we focus on the birth of the Savior. We zero in on the story of Christ's birth. But what led up to that birth and what did His coming accomplish? In this class, you will trace the promises of the Messiah through the Old Testament right through to the promises of Christ's return in the New Testament. He was the long expected Messiah and He is the soon coming King!  - with Pastor Tim Reed - in the Chapel
The Case for Christmas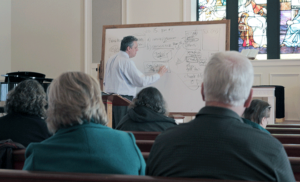 Was the child in the manger on Christmas morning really who Christians say He was? Consulting experts on the Bible, archaeology, and messianic prophecy, Lee Strobel seeks to find out. Join him as he asks the tough, pointed questions you'd expect from an award-winning legal journalist. If Jesus really was God in the flesh, then there ought to be credible evidence. The Case for Christmas invites you to consider why Christmas matters in the first place. Somewhere beyond the traditions of the holiday lies the truth. It may be more compelling than you've realized. Books: The Case For Christmas by Lee Strobel and The Case for Christmas Study Guide.  - with Sacha Garcia-Mailloux - in Room 101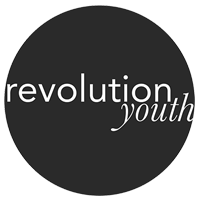 REVOLUTION YOUTH SUNDAY SCHOOL
Junior & Senior High School
Grades 7-12
Fireplace Room
Pastor Amanda Sunny
LIGHTHOUSE CHILDREN'S MINISTRIES
Nursery provided in all Sunday Services
CHILDREN'S SUNDAY SCHOOL
Age 3 – Room 301, Diane Parelli
Age 4 & Pre K 5 – Room 303, Bob & Linda Kyle
Kindergarten – Room 304, Grace Hildreth
1st Grade – Room 209, Pat Guay
2nd Grade – Room 207, Pastor Chuck Heimann
3rd Grade – Room 205, Sandi Conti & Katya Jemiolo
4th Grade – Room 104, Katie & Dima Vasilchenko
5th & 6th Grade Boys – Room 306, Lynda Anderson
5th & 6th Grade Girls – Room 308, Lori Bonk
ADDITIONAL CLASSES OR STUDIES
Tuesdays
HOUSE OF PRAYER - 9am
Men's intercessory prayer: "For my house will be called a house of prayer for all nations." Isaiah 56:7 - Room 100
LADIES' PRAYER – Fireplace room at 10am
Ladies, invite a friend and join us for weekly Bible Study and fellowship in the Fireplace Room.  We meet each Tuesday at 10 a.m. and 7 p.m.
The Basket Case:  Our new study, "The Basket Case" by Beth Moore addresses worry/anxiety, focusing on 1Peter 5:7 where we're told to "cast all your care on Him because He cares for you." This is a four week study, no workbook is needed. The study will begin on Tuesday, November 6th. Invite a friend and join us!  - Rebecca Keefe and Kathy Tisdell - Fireplace Room
In-Touch Women's Study Students will be responsible for ordering their own study materials. You can do this through Bethany's bookstore.
LADIES' PRAYER – Fireplace room at 7pm
The Basket Case:  Our new study, "The Basket Case" by Beth Moore addresses worry/anxiety, focusing on 1Peter 5:7 where we're told to "cast all your care on Him because He cares for you." This is a four week study, no workbook is needed. The study will begin on Tuesday, November 6th. Invite a friend and join us!  - Rebecca Keefe and Kathy Tisdell - Fireplace Room
2018 Women's Ministry Theme: THE BASKET CASE
"I trust in you, O Lord...My times are in your hands". Psalm 31:14-15
Wednesdays
HONORBOUND MEN'S BIBLE STUDY – 10am
Come join us for a cup of coffee and a trip through the Old Testament in a relaxed atmosphere.  – with Joel Lange in Room 101
DIVORCECARE – 7PM
This is a special weekly seminar and support group for people who are separated or divorced. This seminar will meet 7:00-8:30pm each week from September 6 to December 6. There will be a one-time registration fee of $15.00 for materials. Scholarships are available. Information is available at the Hospitality Counter. Call 789-2930 to register. – with Frank Sunny and Carol Ursprung – Room 104 
DIVORCECARE FOR KIDS – 7PM
Help for Children (ages 5 through 11) of divorce and separation. This seminar will meet 7:00-8:30 p.m. each week beginning September 6 to December 6. There will be a one-time registration fee of $15.00 for materials. Scholarships are available. Information is available at the Hospitality Counter. Call 789-2930 to register. – Pastor Peter Patterson & Donna Patterson – Room 105
GRIEFSHARE – 7PM
If you have lost someone close to you or know someone who has, please join us for our weekly support group. This group will meet from September 6 to December 6. There will be a one-time registration fee of $15.00 for materials. Scholarships are available. Information is available at the Hospitality Counter. Call 789-2930 to register. – Iris Ramos – Room 103
Thursdays
CELEBRATE RECOVERY – 6:30 PM
The purpose of CELEBRATE RECOVERY is to celebrate God's healing power in our lives through eight recovery principles found in the Beatitudes. By working and applying these principles, we begin to grow spiritually and become willing to accept God's grace in solving our problems. Change takes place as we share our experiences, hopes and strengths with each other. We gain freedom from our addictive, compulsive and dysfunctional behaviors. This freedom creates peace, joy, serenity, and most importantly, a stronger personal relationship with God and others. This is a Christian twelve-step program for people who have hurts, habits and/or hang ups. For more information, please see our display in the foyer.  – Lighthouse Auditorium