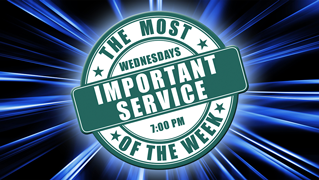 In-Person Wednesday Evening Services
Our "Most Important Service of the Week" will now be open for in-person attendance!! NO registration required! We must still follow the same guidelines as we do during our Sunday services, by wearing masks, hand washing, and social distancing. We ask that you please arrive no more than 15 minutes prior to the service and follow the directions of our ushers for seating. We will also follow the same format as we have been online, since we will not be able to effectively social distance to hand out prayer cards and pray in groups. See you then!O
With social distancing now a thing, Virtual Connect Groups are how we at Bethany are staying connected. 
The building might be closed, but we don't stop being the church because of it. So join one of our groups, enjoy a time of checking-in with each other, discussion, and group prayer. 
Click on the adjacent "Virtual Connect Groups" logo to get connected to a group, and let's stay connected! 
We have the fantastic opportunity to learn how we can personally partner with Network 211 in sharing the gospel even during Covid-19.
Live Stream Invitation Card
Here's our Live Stream invitation card, to be printed front and back, or emailed to a family member and/or friend inviting them to join us for our live streaming services. Right click on each image to download.
CHURCH IS STILL ON, IT JUST LOOKS A LITTLE DIFFERENT!
We are not motivated by fear with these new health guidelines, rather by responsibility. We have a responsibility to uphold the laws of the land and the health and safety of our congregation is our highest priority.
Our pastors and teams are using these extraordinary circumstances to take advantage of this opportunity to serve you in exciting new ways.
By searching for "Bethany Assembly" on Facebook, we will continue to meet together as a church family, both physically in our church building in a limited capacity, as well as virtually during our online services.  You can also watch our services on our YouTube channel.

This includes all Sunday services, and our "Most Important Service of the Week" prayer meeting every Wednesday. God is reminding the global body of Christ that the church has never been a building: the church is the people of God! (1 Corinthians 3:16, 1 Peter 2:5)
It is vitally important that we remain connected in heart and spirit as a church during this season, so please join us on Wednesdays at 7pm and Sunday mornings at 9am and 11am online at Bethany-AG.org, on Facebook by searching for Bethany Assembly, and YouTube.
Our next Live Stream broadcast starts in:
Let's continue to meet together online where we can worship together, give together, and hear the Word together, and please share this information with friends and family.
In this season, let's continue to stand together in faith and declare all the promises of God in Psalm 91 over our lives. Remember that every crisis is an opportunity for growth and increase. In the middle of the challenge, let's continue to operate with the mind of Christ; being vigilant to see new ways in which we can be a blessing and to advance His Kingdom in the earth.
We will continue to keep you updated via this page  and social media. We love you and are declaring all the promises of God over you and your families.
YOUTH & CHILDREN RESOURCES
Children's Ministry Update
Keep your children involved with worship and prayer with many music videos and other activity resources on YouTube by searching for Christian Music Videos-Gateway Kids Worship.
Have your children join along with more musical dance videos.
In times like these, it's important to remember that God is in control and that He is on our side!  Check out the information  in What's In The Bible?
This free, fun, downloadable Isaiah 55:12 coloring sheet features a certain "King of the Mini-van" and can be a great conversation starter for you to talk to your kids about God's presence an d work around us.
You'll also want to check out all this other fun "Free Activities" too.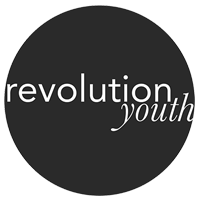 Our Youth services will be starting up next Wednesday, July 1st at 7 pm in the Lighthouse auditorium. Safety guidelines apply, such as having to wear masks and sit 6 feet apart.
Revo Youth Worship Playlist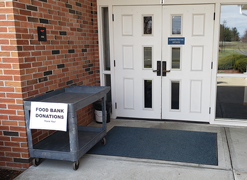 FOOD PANTRY DONATIONS NEEDED
We are in a bewildering season where many people are hurting. This means that we have an opportunity to BE the church more than ever before.  We can stay socially distant and still be a good neighbor in a practical way, while showing our children how to give to help the needs of others during a time such as this.  Any and all donations are appreciated!  There is a cart outside the church office for donations.  Drop off times are 9am – 4pm.  Thank you ahead of time for your help!
TAKE STEPS TO PROTECT YOURSELF
CLEAN YOUR HANDS OFTEN
Wash your hands often with soap and warm water for at least 20 seconds especially after you have been in a public place, or after blowing your nose, coughing, or sneezing.
If soap and warm water are not readily available, use a hand sanitizer that contains at least 60% alcohol. Cover all surfaces of your hands and rub them together until they feel dry.
Avoid touching your eyes, nose, and mouth with unwashed hands.
AVOID CLOSE CONTACT
Avoid close contact with people who are sick.
TAKE STEPS TO PROTECT OTHERS
STAY HOME IF YOU'RE SICK
Stay home if you are sick, except to get medical care. 
COVER COUGHS AND SNEEZES
Cover your mouth and nose with a tissue when you cough or sneeze or use the inside of your elbow.
Throw used tissues in the trash.
Immediately wash your hands with soap and warm water or clean your hands with a hand sanitizer.
If you are NOT sick: You do not need to wear a face mask. 
CLEAN AND DISINFECT
Clean AND disinfect frequently touched surfaces daily. This includes tables, doorknobs, light switches, countertops, handles, desks, phones, keyboards, toilets, faucets, and sinks. 
If surfaces are dirty, clean them: Use detergent or soap and water prior to disinfection.