Where should I enter the building?
You may enter through our main front entrance and you'll find helpful people who serve to greet those joining us. They will gladly answer any questions you have and will direct you to our Hospitality/Information Counter if necessary.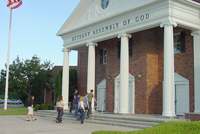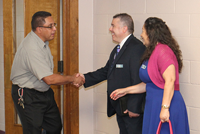 What should I wear?
Please come as your are.  It's not about what you wear, but that you're here, that matters. We do ask that you consider dressing respectably for God, but this shouldn't hinder you from attending our services, receiving God's Word from our pastors, engaging with others in fellowship, and sharing the experience with friends.
What is the Hospitality Counter?
At our Hospitality/Information Counter you will find our informative staff striving to make your visit with us an enjoyable one. You will also find helpful information about Bethany and the Ministries and events we have here. Our hospitality staff will be glad to answer any questions you may have. The Hospitality Counter is located in the main foyer.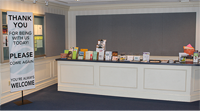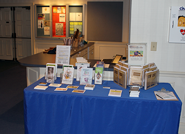 Where are the services held?
The worship services are held in the sanctuary, located in the center of the Bethany facility. You may enter through any of the main doors that surround the sanctuary.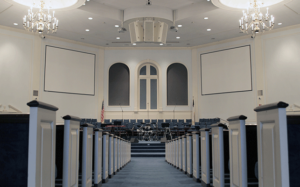 Where is the nursery?
It is located in the Children's Education Wing on the west side of the building. The 2,500 square feet nursery facility was designed to be a safe and comfortable environment for infants and toddlers. The nursery staff is committed to providing quality care and personal interaction with each child. Our Staff is fully trained and we use a 'paging system' to alert parents if there are any difficulties.  The paging system covers the entire building so you can be reached in any classroom or the sanctuary with a vibrating signal.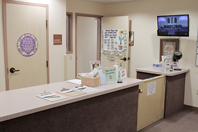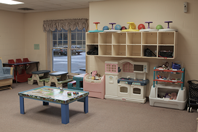 What about my older children?
Sunday school classes are offered for age 3 through "College & Career" during the first morning worship service. The children are grouped according to age and their classes are designed to teach them in ways they can understand.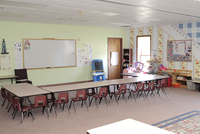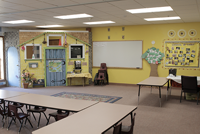 Children from ages three through kindergarten may attend Children's Church during the second morning worship service. For children grades 1 through 6, we offer a church service called "Super Church." By way of worship, object lessons, puppets, stories and contests, our children enjoy services designed specifically for them.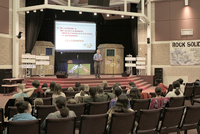 Can I meet the pastors?
Absolutely! Our pastoral staff is always pleased to meet with you, and are usually available at Guest Central following both morning services.  Guest Central is located in the main foyer, opposite the Hospitality Counter. You may also arrange an appointment in advance by contacting the church office at 413-789-2930.