We want to thank you for your faithfulness in honoring the Lord with tithes and offerings.
Tithes
"Bring the whole tithe into the storehouse, that there may be food in my house. Test me in this," says the Lord Almighty, "and see if I will not throw open the floodgates of heaven and pour out so much blessing that there will not be room enough to store it." – Malachi 3:10 NIV
Giving
"Each of you should give what you have decided in your heart to give, not reluctantly or under compulsion, for God loves a cheerful giver." – 2 Corinthians 9:7 NIV
Faith Promises
As God enables us, we will help take the message of Jesus into all the world by giving through the missions program.  "He said to them, "Go into all the world and preach The Gospel to all creation." – Mark 16:15 NIV
Thanks Offerings
For gospel is designed for the poor.  The Thanks Offering reflects our thankfulness for God's blessings.  "Whoever is kind to the poor lends to the Lord, and he will reward them for what they have done." – Proverbs 19:17 NIV
Ways to Give
Cash or check:  Offerings can be given using the envelopes located in the pews, clearly printing your name and address each time you give, or we can supply you with a set of numbered envelopes that are sent directly to your home each quarter throughout the year with your name and address pre-printed on them for accuracy and ease.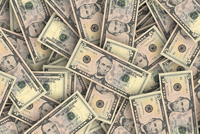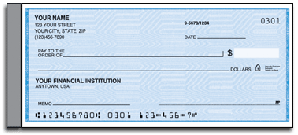 Online giving:  For the more tech-savvy, you can log into the church's website at Bethany-AG.org and follow the user friendly prompts to GIVE. If you're a first-time user, make sure to create an account and a login first, and then proceed by following the simple online prompts for giving.  Using ACS Access on our website is a very safe and secure way of giving.  Use the Give Now button on the Bethany home page as a shortcut.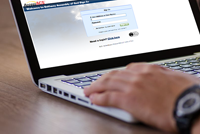 Bethany App:  Be sure to download the Bethany-AG App from the Apple Store or Google Play Store on your mobile device, and give using the App.  Just as with giving on the Bethany website, create an account and log into your ACS Access account to give.  Using ACS Access on our website is a very safe and secure way of giving.  Also check out our events, videos and more.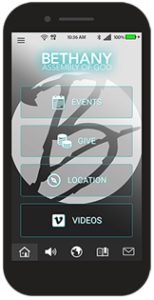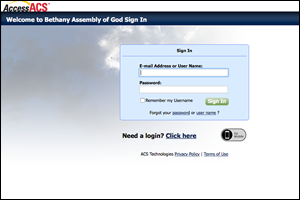 Texting:  Now you can give directly from your smart-phone or tablet by texting BETHANYAG to 73256 and follow the prompts.  It couldn't be easier.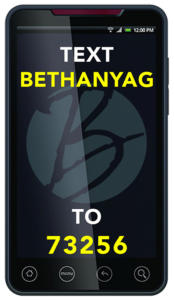 All of these options are a secure and easy way to present your tithes, Faith Promise Missions gifts, and more, to the church on a regular basis, or a one-time special offering. Whether you're old school or tech savvy, we truly appreciate your generosity and commitment to this church, and the Lord Jesus Christ.