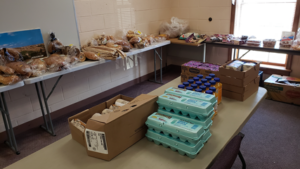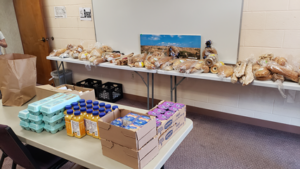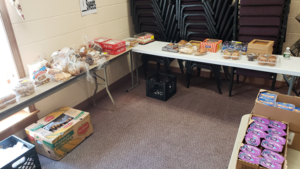 Many people in our surrounding communities need a little help from time-to-time and we have just the ministry to assist them.  Our Best Life Food Ministry team is here to serve our guests in a practical way through our food pantry.  The Food Pantry is open to all, you do not need to be a resident of Agawam.
Hours of operation are:  Mondays and Fridays:  12:30pm – 2:00pm.
*NOTICE:  All food donations may be dropped off at door #7 every Monday and Friday mornings only.  Please make sure to check expiration dates.