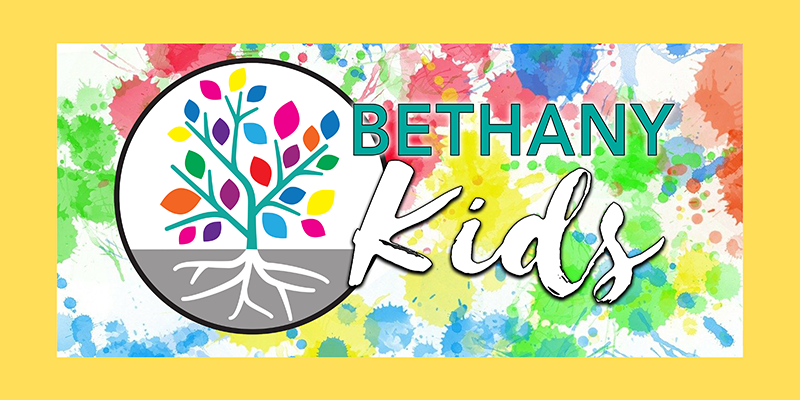 CHILDREN'S MINISTRY


BETHANY KIDS just want to have fun!  We also believe kids want to do something special, something important, so we seek to give them opportunities to do spomething special for Jesus Christ.
In order to learn anything real well you need to put it into practice. We like to see kids involved, doing works of service for God and man. Individual classes for each grade builds a solid foundation of Bible knowledge. Larger groups give an opportunity to be involved with worship and prayer, as well as service in sound, video and music.
Keeping kids excited about being in church is an important part of helping them to grow in Christ and keep on growing. Our goal is to lead the children to a firsthand knowledge of Jesus Christ and what He wants to do in their lives as individuals as well as what God wants to do in His body of believers. Children need to know that they are the church.
8:30am – Sunday School
10:00am – SuperChurch in the gym

Note: Sunday service times have changed to 8:30am, 10am, and 11:30am.
Children's Ministry serves all children from Nursery – 6th grade.
Sunday
During the adult worship service we have a service for children in grades 1 through 6 called SuperChurch, in our Gymnasium. This is our opportunity to worship God together; invite God into our lives; and help children understand that God wants to work through their lives right now! We involve children in the service through our worship team, sound technicians, spotlight and other helpers. The services are multi-media presentations using music DVDs, video segments, live object lessons, skits and games. It is our desire to see children get grounded in the Bible as God's inspired Word for today and develop a biblical world view.
SuperChurch Worship Team Rehearsals – Every Sunday at 11:30pm in the gym.
Wednesdays
Other Ministries
Junior Bible Quiz